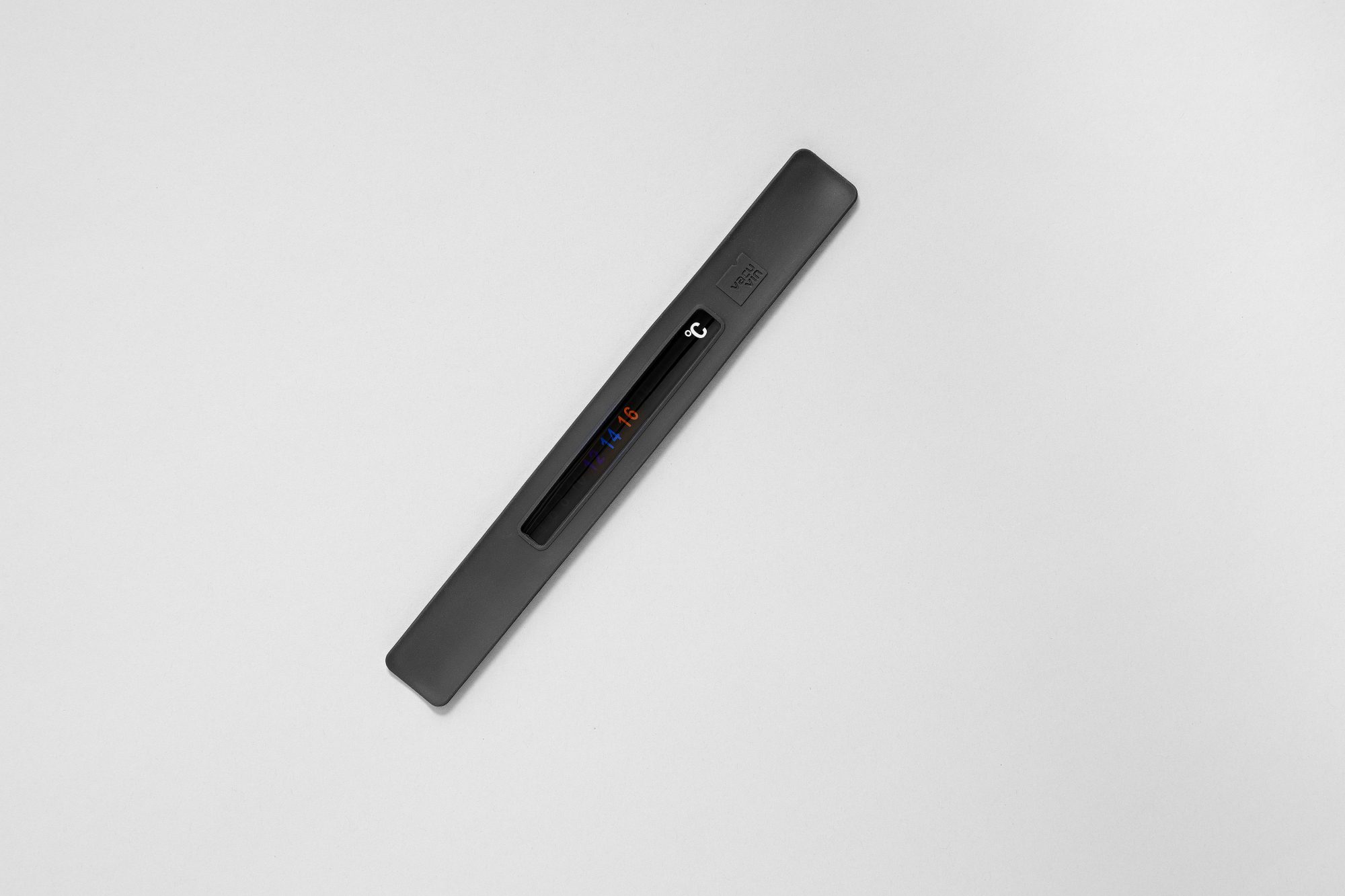 Vacu Vin Snap Thermometer
£10.50
Snaps around the bottle and shows the current temperature of your bottle of wine. You will find the advised serving temperatures on the backside of the thermometer to serve your wine at the perfect time.
The Vacu Vin Snap Thermometer shows the temperature of your bottles of wine in to serve your wine at the right temperature. You can fold the thermometer easily around any bottle of wine. The display on the thermometer will show the current temperature of the bottle in Celsius and Fahrenheit (depending on the purchased version). At the back of the thermometer you will find the advised serving temperature for various wines. The Vacu Vin Snap thermometer's compact and lightweight design, make it easy to carry, comfortable to use and store. The perfect gadget for wine enthusiasts!
Delivery

DPD Courier £10
(UK addresses only, exclusions apply)

3–5 Working days for delivery
Orders processed Mon–Fri

Please contact [email protected] for all questions and queries including international delivery.
Returns

Please be aware that all hampers and food products are non-returnable and non-refundable.
Strong Customer Authentication

Due to the new requirement for Strong Customer Authentication in the UK, you may be asked to carry out a few additional checks when shopping with us, including two-factor authentication.

Please consider using another payment method, card, or digital wallet if your payment is declined. If you are still experiencing difficulty, please get in touch with us and we will do everything we can to help.