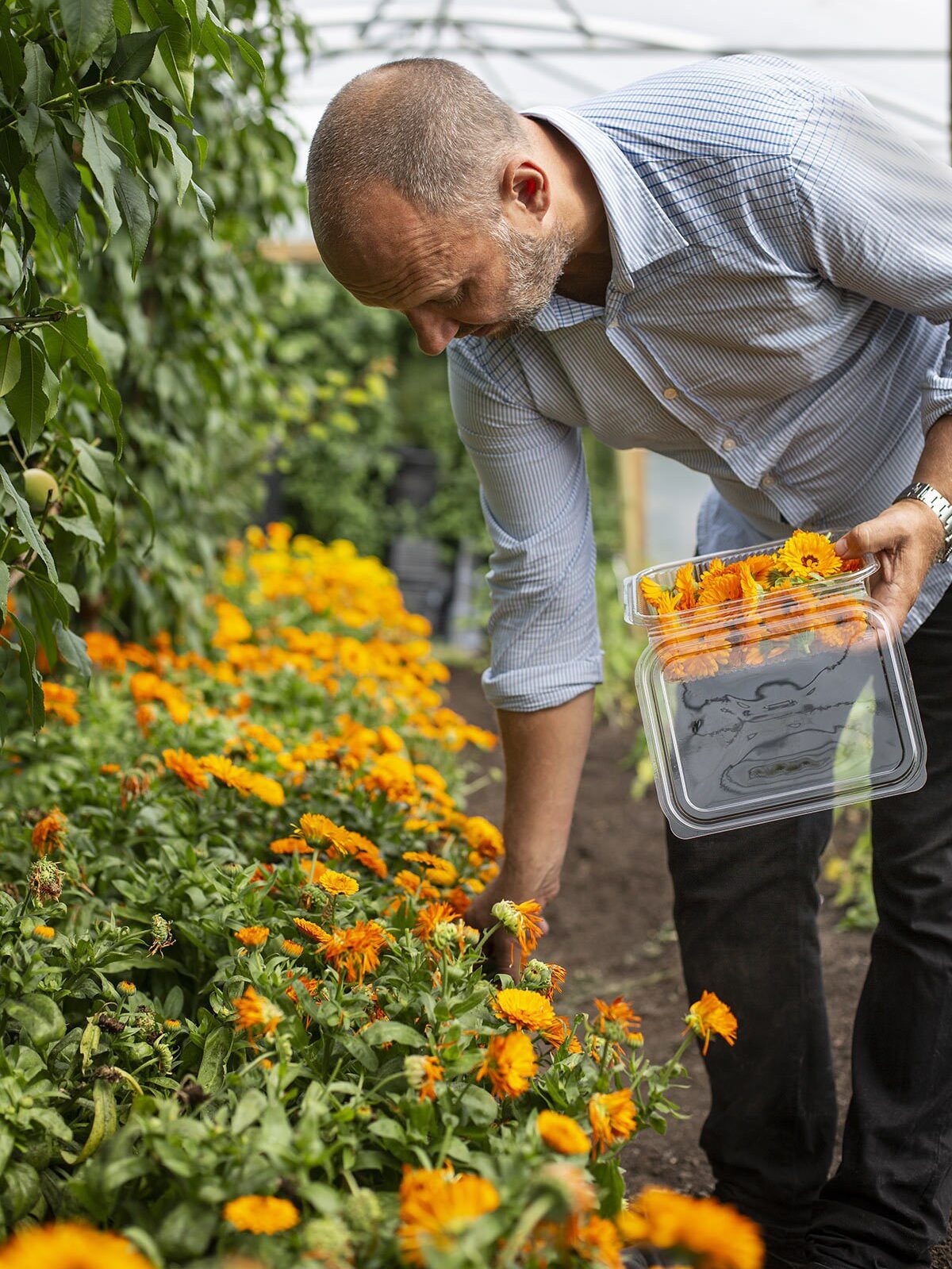 FAQ's
Home by Simon Rogan
Can I cancel my order?
Cancellation requests must be received via email prior to 8 am on Monday of the week in which your order is due for delivery. Unfortunately, after this time we are unable to process cancellation requests.
If you wish to cancel your order, please email [email protected]
Having Issues Placing an Order
If you are having trouble placing an order, please clear your cache and cookies on your browser. If you are still having problems please contact us at [email protected] and we will be happy to help.
Can I change my delivery date?
We will always do our best to accommodate any requests to re-schedule your delivery date where possible, subject to availability. If you would like to re-arrange your delivery, please contact the Home by Simon Rogan Team via [email protected]

What should I do if I'm not going to be in to receive my order on the scheduled delivery day?
If there will be no one present at the delivery address to accept the parcel on the scheduled delivery day, DPD is able to facilitate a delivery to a safe-place location. This safe place can be added to the 'Delivery Instructions' field at checkout, or selected through the DPD tracking portal, once you have received email confirmation of your shipment from DPD. Unfortunately, we are not able to accept any liability for any parcels left in a safe place or if unable to access requested safe space.
Can I add to my order?
Yes of course!
If you would like to add additional meals to your order for the same delivery date, please place a new order through our website and email the Home by Simon Rogan Team on [email protected] with both your original and new order number. We will then make the necessary arrangements.
Please note, that we can only add meals to your order if the request is received before our sales are closed. Sales are closed at 8 am on Monday for the coming week's deliveries.
What dietary requirements do you cater for?
We currently cater to Vegetarian, Gluten Free, Nut Free and Peanut Free diets. Unfortunately, we are unable to cater to any other dietary requirements at this time.
Can I freeze my Home by Simon Rogan Meal?
Unfortunately, our Home by Simon Rogan meals are largely unsuitable for home freezing, due to a number of fresh components that would be damaged by the freeze/thaw process.
What equipment will I need to cook a Home by Simon Rogan Meal?
The equipment required to prepare our menus is well within the realm of the home kitchen. We tend to recommend just an oven, hob, frying pans and saucepans of various sizes, and of course plates and bowls for serving.
Cartmel
How long should we allow to dine at L'Enclume, and should we pre-book a taxi?
We recommend allowing approximately 3.5-4 hours to enjoy your experience at L'Enclume. We also recommend pre-booking taxis as far in advance as possible, especially on weekends and Cartmel Race Days. Please ask our reservations team for contact numbers of local taxi firms.
Where are the rooms located?
Our rooms are located both at L'Enclume House Reception (next door to Rogan & Co restaurant) and at L'Enclume Restaurant itself. Both are approximately 150 yards away from each other and about the same distance from the public car park.
Do you accommodate group bookings?
At L'Enclume the largest group we are able to accommodate is 6 people, however, at Rogan & Co we can potentially accommodate up to 10 people. Please call our reservations team to discuss.
Can I visit Our Farm during my time in Cartmel?
Tours of Our Farm are complimentary and take place daily (except Sundays and Cartmel Race days) at 11.00am and take approximately one hour to enjoy. Kindly note we do not offer farm tours between November and March. Farm tours should be booked in advance via our Reservations team. Our Farm is located off-site and driving directions will be provided once reserved.
Can I book to stay and dine at Rogan & Co and then switch to L'Enclume?
Should you find that you need to make amendments to your reservation please let us know as soon as possible so that we can assist you. Please note that Double Rooms are assigned to our Rogan & Co stay and dine package only on Fridays and Saturdays, so we would be unable to accommodate such requests unless a room on a B&B rate was available. During the week, if there was availability at L'Enclume we would be able to accommodate such a request. Please contact our Reservations team for assistance with any changes to bookings.
Where is the nearest electric car charging point?
The nearest electric car charging point is located in the Grange-over-Sands carpark opposite Tesco. Additional points are located at the Booths Supermarkets located in Ulverston, Kendal and Windermere, all of which are approximately 30 minutes drive away from Cartmel.
Where is the best place to park in Cartmel?
The best place to park in Cartmel is the village car park which can be reached from the following postcode: LA11 6QF.